Together, we link people with disabilities, carers and the aged, with care and support services through flexible and inclusive choices within our local community.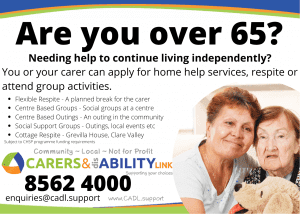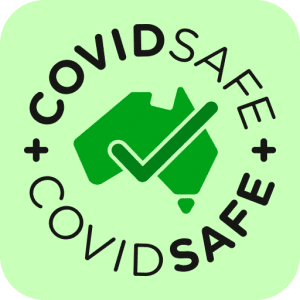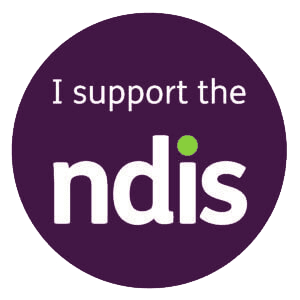 More on NDIS
Arrange a Meeting

Are you a CARER? or Living with a DISABILITY? Do you have a care plan? Have you received your funds? If you need help, we can guide you through the process and provide you Choices.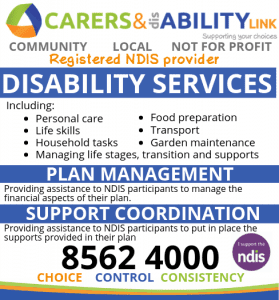 AWARENESS TRAINING: aims to create inclusivity for Volunteers with disability. We all recognise the hugely positive impact that volunteering plays across the Barossa community, and this is twofold for the volunteers themselves, especially those with a disability.
People with a disability are making a significant contribution to organisations and businesses by contributing their skills and time in a meaningful volunteering role. Often, all it takes is for one person to identify the benefits that a volunteer with a disability will have on their business, staff and customers. For the person with a disability, sometimes a little bit of support can go a long way to helping them build their confidence to volunteer.
Volunteerability is a program developed to create more inclusive communities in South Australia by providing the tools for individuals and volunteering organisations to work together and create meaningful opportunities for people with disabilities. Barossa Village and The Barossa Council are looking at expanding opportunities for people with disabilities to volunteer within their organisations and will be hosting a Disability Awareness Training Session, open to all in the Barossa community to attend.
"The Volunteerability program facilitates volunteering opportunities for people with disability, provides resources to organisations that are seeking to improve their inclusive practices, and supports organisations to positively engage people with disability as a volunteer with the support of a volunteer buddy," explains Community Development Officer at Barossa Village, Lisa Ognjanovic.
"At Barossa Village, our experience having people with disability engaged as volunteers has been overwhelmingly positive and successful."
Shane Waechter is just one example of someone who joined Barossa Village as a volunteer and is now successfully employed with the organisation.
"My daily jobs help our staff at The Lodge," says Shane about his role at Barossa Village, which includes completing the mail run, delivering copies of the Grapevine to residents and ensuring The Lodge is presentable each day for visitors to the facility.
Lisa is keen for individuals, organisations, and people who are already volunteering, to join the Training Session and learn more about how we can provide support for people with disability when they volunteer and create more inclusive communities.
The Disability Awareness Training Session will be held on Friday, November 26 at the Nuriootpa Sports and Function Centre from 10.30am to 1.00pm. Phone Lisa with your RSVP on 8562 0300 or [email protected] Barossa Village Inc. ... See MoreSee Less

Load more
FRIENDS ON FACEBOOK
This message is only visible to admins.
Problem displaying Facebook posts. Backup cache in use.
Error: Unsupported get request. Object with ID 'posts' does not exist, cannot be loaded due to missing permissions, or does not support this operation. Please read the Graph API documentation at https://developers.facebook.com/docs/graph-api
Type: GraphMethodException

Visit our Facebook Page
JOIN TO RECEIVE OUR eNEWS!