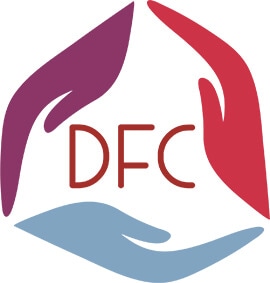 What is a Dementia Friendly Community?
A dementia- friendly community is a place where people living with dementia and their families and carers are understood and supported to live a quality of live with meaning, purpose and value.
Our Purpose
To assist in making our local communities dementia friendly
Our Goal
To raise community awareness of those living with dementia
We aim to do this by promoting:
Inclusion
Independence
Social acceptance
Community Involvement
Breaking down barriers
Improvement of Physical access
Would you like to be involved?
We welcome your interest in our initiative:
A carer representative is available to visit you, speak at your meetings or a function which you may me hosting.
We welcome suggestions or questions as to how you and/or your business might promote and action easier access for those living with dementia and their families.
For further information, or if you would like to be involved please contact Bev Saegenschnitter or Elspeth Morgan at Carers & Disability Link on 8562 4000 (Barossa Care Centre)